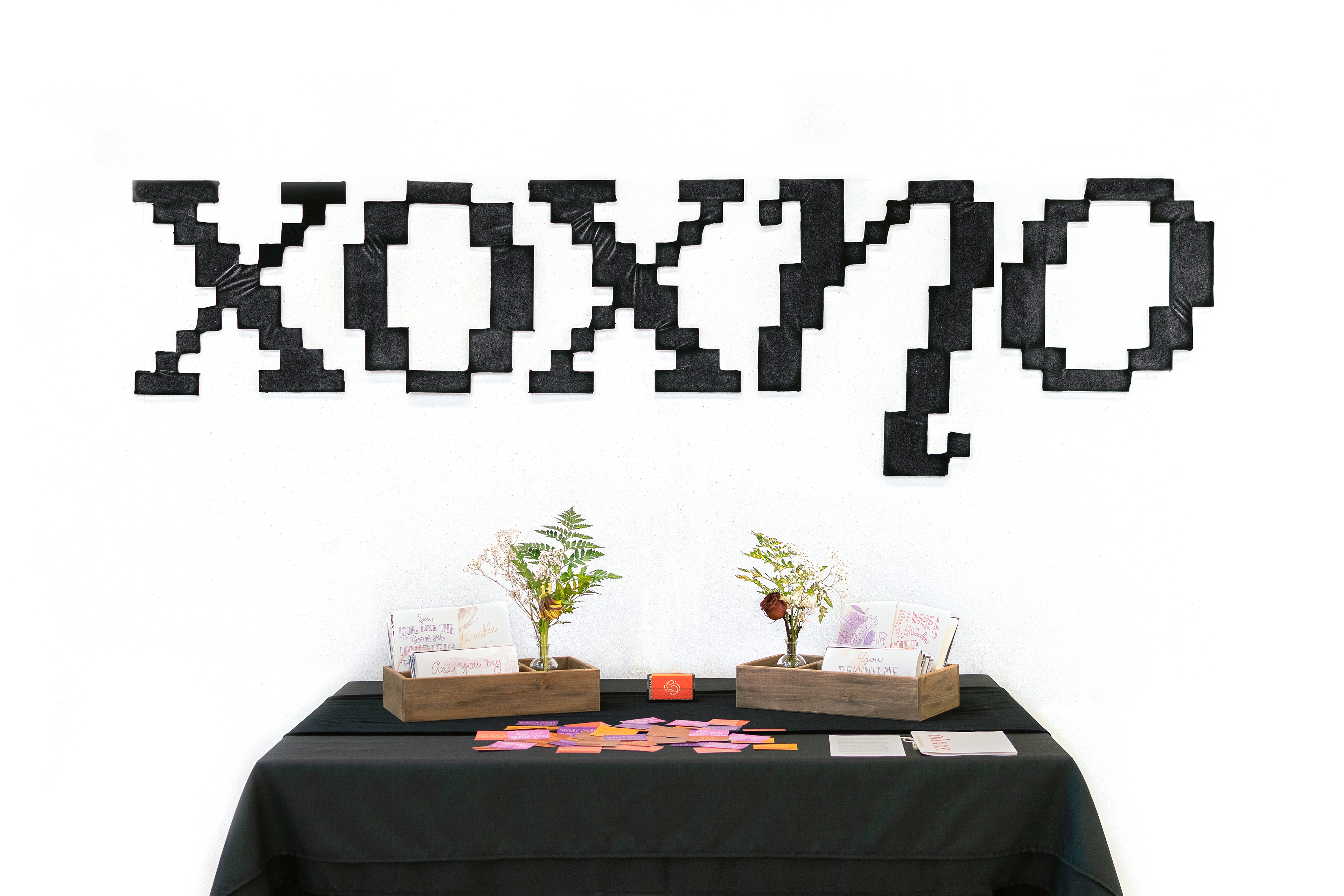 art direction, hand lettering, branding 
— 2017 to present
For my senior graphic design project I created xoxno, a social campaign disguised as a commercial brand. The "brand" mimics Valentine's Day propaganda and replaces classic chivalrous content with material from today's evolving and complex romantic culture. It is sourced entirely from direct quotes from various dating websites, social media messages, and public catcalls. 
The goal of this campaign is to use the power of communicative design to powerfully and bluntly present a social issue. I want to highlight the juxtaposing ideas of swooning romance and boldly vulgar advances. I want to present these scripts in a way that takes the audience off guard. Valentine's Day novelties are shoved in your face as soon as you walk into any store, reminding consumers of the pressure to find true love in the same way teens and adults are overwhelmed by the flood of disturbing messages they receive every day in this similar pursuit. 
My audience will be uncomfortable and made aware of the environment in which we are pressured to find "true" love today. xoxno is outrageously ironic and questions when humanity lost all sense of respect.